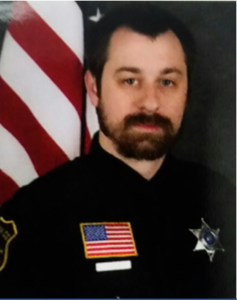 Deputy Bradley Tatro has 14 years in law enforcement and is employed as a Deputy for the Marathon County Sheriff's Office.  Brad has been a member of the Marathon County Crisis Negotiator Team for the past eight years.
Brad has attended the Basic FBI Negotiator School, CSM Negotiator Level II and CSM Negotiator Level III schools. Brad was the 2015 Crisis Negotiator of the Year for the State of Wisconsin.
Along with his duties as a Negotiator and Sheriff's Deputy, Brad is an FTO, DRE, a Clandestine Laboratory Investigator, and an instructor for Field Sobriety and Emergency Vehicle Operations.
Sessions
Bushman's Trucking Criminal Barricade

A domestic disturbance in a neighboring county leads to the suspect barricading in a diesel truck machine shop in our jurisdiction.  This incident highlights the need for information vetting, even if it comes from another Law Enforcement Agency.  In this particular case the vetting could have prevented $1.5 million in damages.  Watch the dramatic dash […]

The Marathon County Incident – Mobile Active Shooter Turned Criminal Barricade

In this case study from 2017, you will see/hear dramatic CCTV and dash camera video, two officer involved shootings, and hear negotiations that have been transcribed for ease of listening.  This case study details difficulties with a 911 center not designed for negotiators, issues with a separated command at an active scene, as well as failure to […]