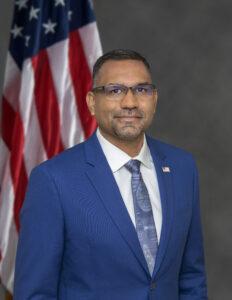 Vinny has been in law enforcement for over 25 years in working with local and federal law enforcement agencies.  His experience in teaching courses domestically and internationally has given him a unique perspective on how individuals make decisions in operational setting as opposed to in a theoretical environment.   Outside of his career in law enforcement, he has researched emotional intelligence, emphasizing the impact of technology on the developing adolescent brain and on how first responders cope with short- and long-term stress.  Vinny's research led him to create workshops that instruct schools and first responders on effectively increasing situational awareness with a focus on training participants to have balanced mental well-being in their daily lives.
Sessions
Managing Our Emotional State During a Crisis

This module is designed to provide an overview of how we perceive, interpret and internalize various levels of stress. Participants will be introduced to information about how long-term stress can impact daily life and how prolonged stress can lead to PTSD. Additionally, participants will learn five techniques to consider when developing an individualized emotional balance […]

Effective Team Development

The purpose of this module is to develop team cohesion during crisis situations. Participants will develop a team mission, team goals, and personal goals within their specific job description.  Additionally, participants will learn how their overall perspective, demeanor, and motivation can impact the outcome of a critical incident.