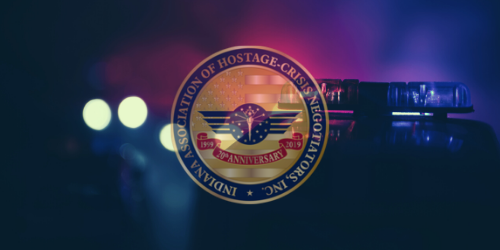 Registration cost: $200 / Person

IUPUI Tower Ballroom
911 W. North St.
Indianapolis, IN 46202


Registration is closed for this event. Please join the mailing list for information on future trainings.
Many negotiators from around the state attend IAHCN trainings each year. This is an opportunity to meet new people, network with other negotiators, develop contacts, but more importantly, improve your skill at defusing critical incidents safely. On the job training is infrequent and usually not adequate at preparing you or your team for that call which might bring national headlines. Join the many of us who have made a commitment to being ready to go when that call comes in! You won't regret the effort or time spent!
Schedule and speaker information for the 2023 conference is coming soon.
THE IAHCN RAFFLE IS BACK!
After a several year hiatus, the IAHCN raffle fundraiser will be taking place during the 2023 Conference. Agencies and teams attending the conference are encouraged to bring a gift basket for donation. Items will be on display throughout the conference with prizes distributed to the winners at noon on August 11. All proceeds will benefit IAHCN.
2023 Conference Highlights
————————————————-
"Orange County Jail Hostage Taking Incident"
Presenter: Corporal Jeffery James-Potts
Orange County (FL) Sheriff's Office
On March 21st, 2020, after conducting an arrest and processing a defendant at the Orange County Booking and Receiving Center – Jeffery was taken hostage. Throughout this incident Jeffery was used as a human shield, beaten, and nearly executed during the crisis. Jeffrey had the daunting task of negotiating with the suspect for his life.
Jeff is currently a road supervisor with seven years in law enforcement. He has eight years of service with the United States Army and served in a patrol capacity and within the agency Narcotics Section. At the time of the incident, Jeff was a patrol deputy of approximately four years.
————————————————-
"Hostage Situation on the Pyramid Lake Reservation"
Presenter: Sergeant Andi O'Brien
Washoe County (NV) Sheriff's Office
On February 26, 2018, Tribal Police Officers responded to an assault with a deadly weapon involving Rocky. Rocky was a convicted felon who had recently been released from prison for murder. During this standoff, Rocky found his estranged girlfriend Christina. Prior knowledge through tribal sources advised negotiators Rocky had held Christina hostage a week prior to this incident for four days.
Several obstacles to include weather elements of freezing temperatures, rain, snow, and wind made this 11-hour standoff challenging. Working within the native American community provided different elements which included bringing in the Federal Bureau of Investigations, other regional agencies, and a relief Special Weapons and Tactics Team from Las Vegas, NV over 300 miles away.
Sergeant Andi O'Brien is entering her 24th year of law enforcement. Her service began in 1999 as a civilian. After 9/11 her calling moved her to the commissioned staff entering the law enforcement academy in 2003 and promoted to the rank of sergeant in 2018. Her current assignment is in the patrol division. Throughout her tenure, one of her many ancillary assignments have included Hostage Negotiations starting as a negotiator and shortly after promotion transitioning to the Team Leader Role. Andi has had the honor to serve on the WSHNA Board since 2012 as a District Representative or on the Executive Board. She has led the coordination of four WSHNA Seminars. While with WSHNA, she has attended multiple NCNA (National Council of Negotiators Association) Meetings.
————————————————-
"The Kill Line"
Presenters: Dr. Andy Young
Sgt. Brandon Pierpoint
Lubbock County (TX) Sheriff's Office (ret.)
This presentation will review the results of a scenario-based training conducted with crisis negotiators, and then with patrol officers regarding how they responded to an armed and suicidal veteran. Implications for officer safety, and training in general will be considered as the results of this training are discussed.
Dr. Andy Young received a bachelor's degree in Bible from Lubbock Christian University in 1993, a masters degree in Youth and Family Ministry from Abilene Christian University in 1995, a masters in Community Counseling from Texas Tech University in 1999, and a doctorate in Counselor Education from Texas Tech University in 2003. He has been a professor at Lubbock Christian University since 1996 and retired in 2022 from the undergraduate Behavioral Sciences Department and graduate Nursing department. He also taught in the graduate Counseling and undergraduate Bible departments. He has worked with the Lubbock Police Department since 2000 and the Lubbock County Sheriff's Office since 2008 and currently serves on the negotiating teams for both agencies. He also serves as a clinical director for the Critical Incident Stress Management Teams for the South Plains Regional Response Team, the Lubbock Police Department, and the Lubbock Fire Department. Dr. Young is a founding member and current coordinator for the Lubbock Police Department's Victim Services Crisis Team, which has now grown to 40 members. He has many published academic articles and speaks frequently on crisis intervention, and has spoken at many state association of hostage negotiator conferences.
Brandon Pierpoint is a retired Sergeant with the Lubbock County Sheriff's Office and served his community for over twenty years. Brandon attended Baylor University and South Plains College, where he received an Associate's Degree in Law enforcement Technology. Since the start of his career in law enforcement Brandon has served in various capacities, such as the jail division, court division and the patrol division. Within the jail division, Brandon was a member of the Detention Response Team, and support services. Brandon served in courtroom security for high profile trials and was soon transferred to the patrol division. Brandon would then be promoted to the criminal investigations division where he spent the last half of his career. Brandon became involved in hostage negotiations in 2003 and was the Team Leader of the SWAT Negotiations Team. In 2002 Brandon was honored with the Life saving Award for preventing an in-custody suicide attempt. Brandon is a TCOLE instructor, Mental Health Peace Officer, Firearms Instructor, and holds a Master Peace Officer Certificate. In 2007, Brandon was appointed as the new region six director of training and was elected as President of the Texas Association of Hostage Negotiators in 2015. Brandon served as an advisor on the board of directors until 2021. Brandon has had the honor of presenting at multiple conferences including the Texas Association of Hostage Negotiators, California Association of Hostage Negotiators, Western States Hostage Negotiators Association, National Tactical Officers Association, and the International Association of Chiefs of Police.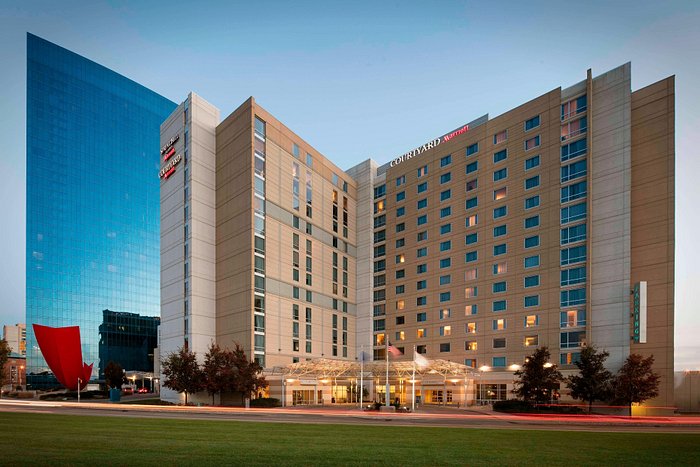 IUPUI Tower Ballroom
911 W. North Street
Indianapolis, IN 46202
Lodging: Courtyard by Marriott – Indianapolis Downtown is located a 15 minute walk across campus from the IUPUI Tower Ballroom, and is offering a group rate of $127/night. Reservations can be made at this link.
*Scheduled session times are tentative and subject to change.